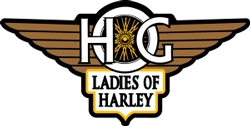 Cathy Hutchinson,
LOH Officer
This email address is being protected from spambots. You need JavaScript enabled to view it.
or 813.957.6041
Welcome
Our next meeting will be held at GENGHIS GRILL on Feb 6 @ 7:00pm. Check the Ride Calendar for location details.
JAN. 28TH - @ 3PM-5:30pm
28TH Anniversary of Steel Magnolias @ Tampa Theatre (711 N. Franklin St. Tampa, FL. 33602, 813-274-8981) $10.00 a person, general admission (no assigned seating) Bring a friend, a loved one, or just yourself. All are welcomed for the viewing of this great movie.
FEB. 6TH- @ 7:00PM
MEETING @ GENGHIS GRILL (910 Providence Rd. Brandon, FL. 33511, 813-662-2695)
**Meeting will start as soon as the ride arrives
FEB. 7TH- @ 6:00PM
Valentines DIY Candy Bouquet Party (OTBHD- Meeting Room)
**Snacks and refreshments will be provided
FEB. 14TH - @ 7:30PM
Fifty Shades Freed @ Xscape Riverview (6135 Valleydale Dr.33578, 813-393-1818)
Tickets are $13.00 each. Tickets are available to purchase now as I have already reserved my tickets on line, Auditorium 3, seats D9 & D10.
So come on out and join Randy and I for the last installment of this 3 part story of Fifty shades of Gray.
---